Because I missed you! That two-week long hiatus sort of turned into some sort of eternal slumber* but HEY. HERE I AM.
*Hee hee I'm Glendower
So during that bout of temporary death, I wasn't a lazy turtle.* No. I actually got stuff done. I had my first week of college finals (I know what you're thinking. "But Eden!" you say in distress. "You're only a junior in high school, and you're homeschooled! How can this be?" But fear not, you gentle bunny rabbits. Early college is a thing. And it's a thing that I did) and they were stressful but OVER NOW, I'M FINE AND DON'T HAVE ANY RESIDUAL STRESS WHATSOEVER.** I also completed NaNoWriMo*** and I read A TON. But for this post, I'm just going to be focusing on the reading aspect of the past year as I do a few (but not all) of the questions from The Perpetual Page Turner's end of year thingie. 2017 was a FANTASTIC reading year for me, and I discovered some new authors and books that quickly rose to the top of my favorites list, so this is going to be monumentally hard. Enjoy watching me suffer!****
*HAHAHAH
**That's a huge lie. I am a lying liar who lies.
***More on that later! FEEL THE EXCITE.
****You monsters.
1. Number of Books You Read
This was the first year that I participated in the Goodreads Reading Challenge and since I am an idiot I decided to go for 150 books. And guess what? I've actually read 159 so far, so… *pats self on back*
2. Best Book You Read In 2017
Right, so, I'm cheating on this question and providing a visual list in no particular order of some of my favorites that I read this year. As usual, all covers link to Goodreads. Here you go.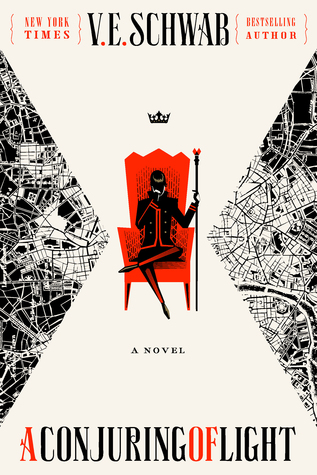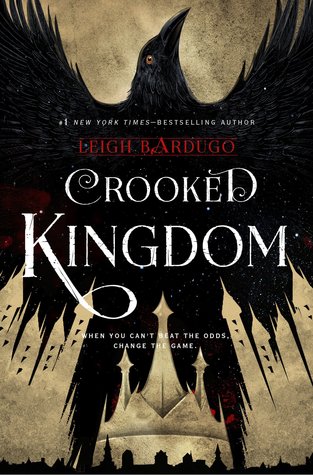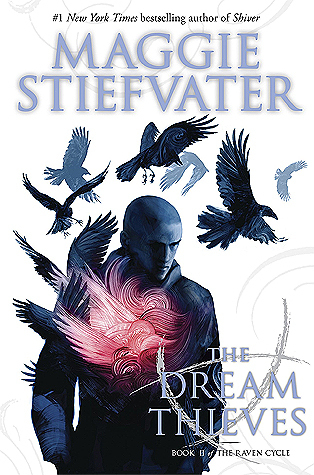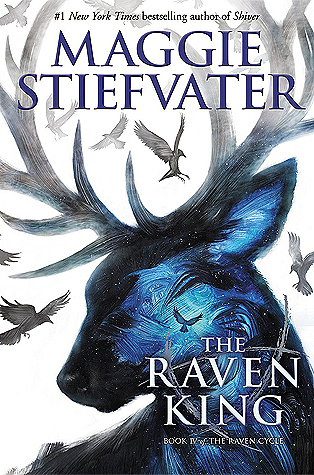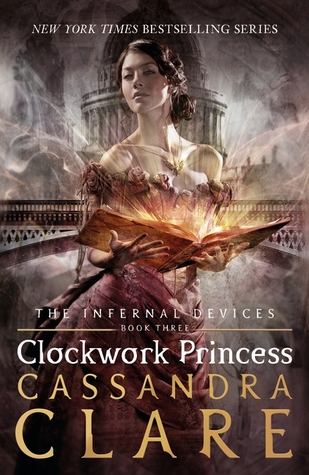 3. Book That Let You Down
100% Renegades. I was so freakin' pumped for this book (superheros! Crime! Diversity! Smol boys! Stabby girls! What more could I want) but it was SO BORING. I'm very very very sad.
4. Most Surprising True Love of Bookishness
So for me, my most surprising bookish thing of 2017 was an author. And that author was Cassandra Clare. I'd been avoiding reading anything by her for YEARS just because I hated the covers and everything she wrote seemed so over hyped but BOY WAS I WRONG. I absolutely fell in love with everything Cassandra Clare over the summer and now she's one of my top three favorite authors. Whaddya know?
5. Favorite New Author You Discovered In 2017
Once again I'm going to cheat here and list four because they all tie. My four top favorite authors that I discovered in 2017 (and just top favorite authors, period) are Cassandra Clare, V.E. Schwab, Leigh Bardugo, and Maggie Stiefvater. These ladies and their spellbinding stories served to completely captivate and enthrall me this year, and I'm going to read everything that they ever right for as long as I live, amen.
6. Most Thrilling/Action Packed Book of the Year
OH MY GOSH THIS BOOK LITERALLY NEVER LET ME SETTLE DOWN. SoC gave me that same, edge-of-your-seat-heart-racing-a-mile-a-minute feeling that watching a particularly thrilling TV show or movie does.* I don't think I breathed one time for the whole duration of this thing. GO FOR ACTION AND ADVENTURE AND FICTIONAL CRIME AND PERIL.
*Like Sherlock, because Sherlock is perfect and deserves to be mentioned in every post, tbh.
7. Most Memorable Character of 2017
I think I'm going to have to go with my baby Kaz Brekker from Six of Crows. I know I already said this here and probably said it again here but Kaz is literally the MOST EXTRA OF ALL THE EXTRA. He has a customized bone breaking cane with a CROWS HEAD ON IT. He has some sort of fancy, slicked back 'do, because #fashion. He wears fancy suits to  look rich and make older, richer, wiser people mad. He might want to elope with money. Kaz is unlike any character that I've ever read in YA before, and I'll never forget him.
8. Most Beautifully Written Book Read in 2017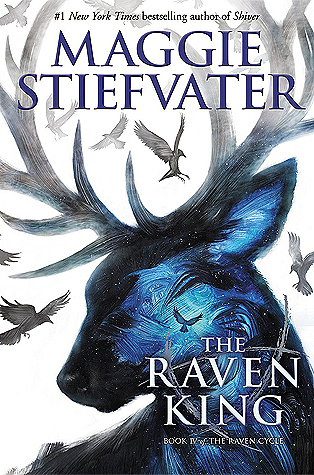 Oh my dear lord. I know I haven't had much of a chance to scream at you all about this series lately (given that I read The Raven Boys in November, then got the rest of the series for Christmas and read it in three days #oops) but rest assured that I will as soon as I get my blog back to it's usual schedule. BECAUSE HOLY RICE BALLS. I've realized that everything Maggie Stiefvater ever writes is just going to sound and read like chocolate and sunshine and true love taste and feel, and after I read The Dream Thieves I really didn't think she could get any better. BUT THEN SHE DID. She whipped out this little perfection (and that incidentally led to me laying in a bathtub half full of lukewarm water literally dry heaving with sobs like the Beauty Queen that I am) and ROCKED MY WORLD. This features, hands down, the most beautiful prose that I've ever read. The metaphors are gorgeous and unexpected and gripping. The characters are perfectly flawed, and everything they do I literally felt all the way to my bones. I cannot express how completely and utterly in love with The Raven Cycle I am.
He was a book, and he was holding his final pages, and he wanted to get to the end to find out how it went, and he didn't want it to be over.
"You're asking me to define an abstract concept that no one has managed to explain since time began. You sort of sprang it on me," Gansey said. "Why do we breathe air? Because we love air? Because we don't want to suffocate. Why do we eat? Because we don't want to starve. How do I know I love her? Because I can sleep after I talk to her. Why?"
And here was Ronan, like a heart attack that never stopped.
It was just that there was something newly powerful about this assembled family in the car. They were all growing up and into each other like trees striving together for the sun.
9. OTP of the Year
HOW CAN I POSSIBLY CHOOSE JUST ONE? The answer is I can't, so I won't. But my most favorite OTPs of the year have to be Malec (Magnus Bane and Alec Lightwood from The Mortal Instruments and The Dark Artifacts) Pynch (Adam Parrish and Ronan Lynch from The Raven Cycle) Snowbaz (Simon Snow and Baz Pitch from Carry On) Bluesey (Blue Sargent and Gansey from The Raven Cycle) and Emma Carstairs and Julian Blackthorn (don't know of a ship name… anyone??) from The Dark Artifacts. I have literally a million more, but this post is already obscenely long, so I'll cut it off here.
10. 2018 Release You Most Anticipate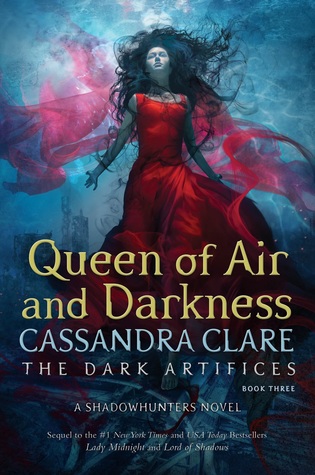 I'M SO EXCITED FOR THIS YOU DON'T EVEN KNOW. Like sometimes I'll be laying in my bed, and thoughts of QoAaD will just run through my brain and then it's all GOODBYE SLEEP, HELLO INTENSE ANXIETY AS I CONTEMPLATE THE CERTAIN DEATH OF MY BELOVEDS.
So that's a wrap for 2k17, my lovelies! Can you believe it? This year has flown by. It seems like just yesterday I was a blog-less little chicken running about…
I just want to take this time to thank all of you: those of you that follow The Write Books Blog, those of you that like and comment, those of you that follow me on Goodreads, and even those of you that have only read one or two of my posts and then gone on your merry way because I scare you. You have no idea how much your support and encouraging words mean to me and inspire me to continue doing what I love. I know that 2017 has been a rough year for humanity, and I know that the future looks dark to lots of people: but I want everyone to remember that even one kind word or one good deed can cause more of an impact than anyone thinks, and engaging in a supportive community such as this community of fellow bloggers and bibliophiles can only have a positive impact. So thank you, all of you, once more for bringing a bit of light into my 2017, and I hope that you'll accept my offer to do my very best to bring a little light to your future!
See you next year.
Read on, lovelies.